ISWA Roundtable for Ethical Textile Recycling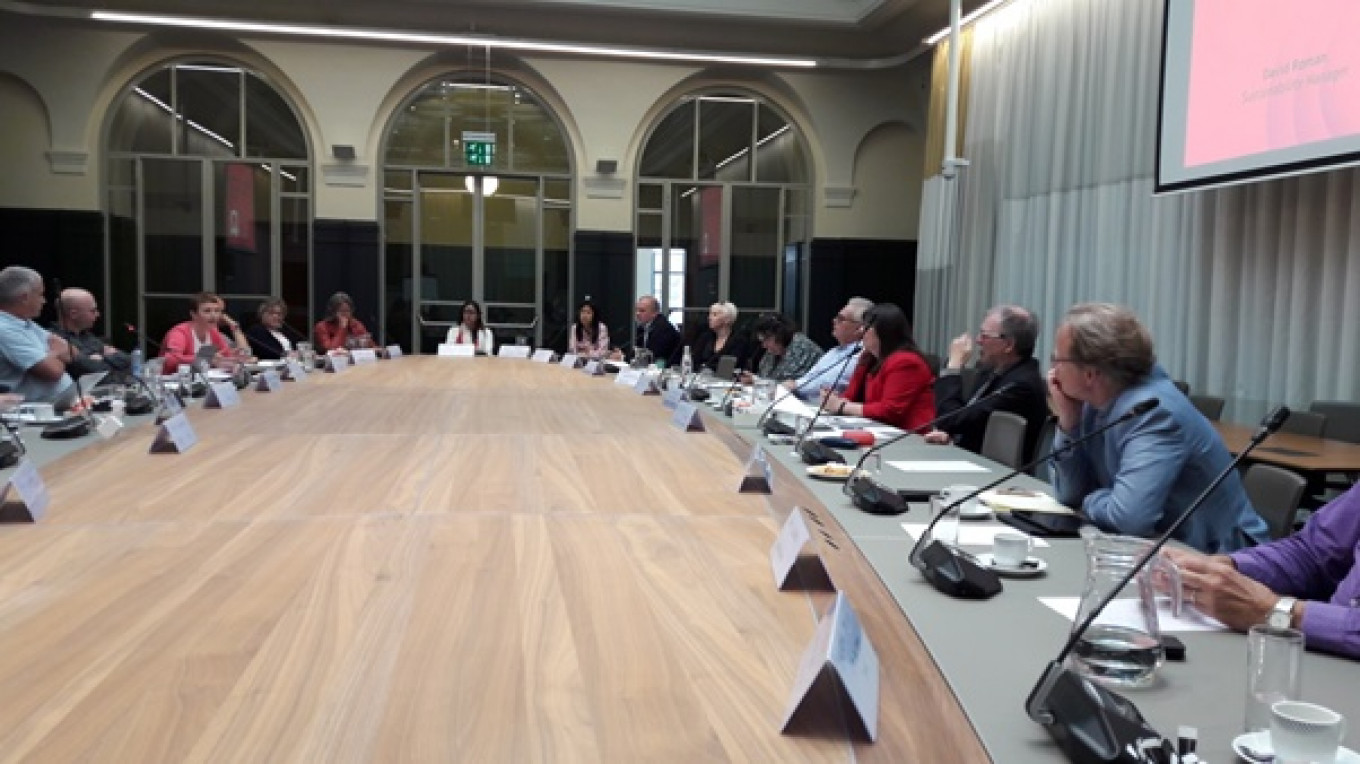 ISWA is the worlds leading network promoting professional and sustainable waste- resourse management. Their mission is to promote sustainable waste management worldwide and they recently invited members to a roundtable meeting in Rotterdam on Tuesday 16th July 2019.
John Woods and Jill Sansom attended the roundtable session representing Salvation Army Trading Co Ltd (UK), member of ENoR.
Representatives from the United Kingdom, Spain, Germany, Holland, Switzerland and Brussels were present.
Presentations throughout the day included:
Strategies in Resource Management and Circular Economy for Fibres and Textiles
Risk factors in the used clothing supply chain – safety, labour abuse, business practices, environmental and transport
Implementation of Standards in the Used Clothing Market in Germany
Recycling fibres for job creation for the vulnerable, landfill prevention abroad in Holland
Talking about Textiles: Concerns About Resale and Export in Switzerland example
Ethical Textile Recycling Standards project
EPR Schemes for end of life textiles
Emerging Textile EPR Scheme in Spain
European Clothing Action Plan (ECAP): Good Practices in Separate Collection of Textiles and Fibre to Fibre Pilots
The members from the UK attended the roundtable session to promote the TRUST Forum and the work that they do.
SATCoL, four other main charities, Charity Retail Association and Textile Recycling Association from the United Kingdom have joined forces to create a forum to standardise the recycling industry and identify any unethical traders. The TRUST forum have created the Textile Recycling universal Standard audit which aims to future proof the recycling industry through regular audits. This purpose of the audit was shared was shared to the other members from Europe. Most other countries did not seem to perceive that all parties in the supply chain should be operating in the categories that the TRUST standard has identified. The TRUST process was received well by the members and it has been agreed that this audit will be shared with the members that attended the session. The audits will be commence in 2020
Summary
The consensus during the day was that every country should work towards a circular approach to divert clothing from landfill and incineration across Europe. A holistic approach and full supply chain approach should be the main aim in the future. Downstream exporting should be monitored and recyclers should have more accountability for transparency to share second user information. Fibre to Fibre recycling should be looked into in more detail in the future. Waste downstream information should be monitored more accurately to allow consumers and donators to see what happens with the stock donated to the charities and local authorities and governments.